It's Chronic Fatigue Syndrome (CFS) International Awareness day!
Wear blue today to show your support for people affected by CFS and to raise awareness for the impacts it can have on daily activities.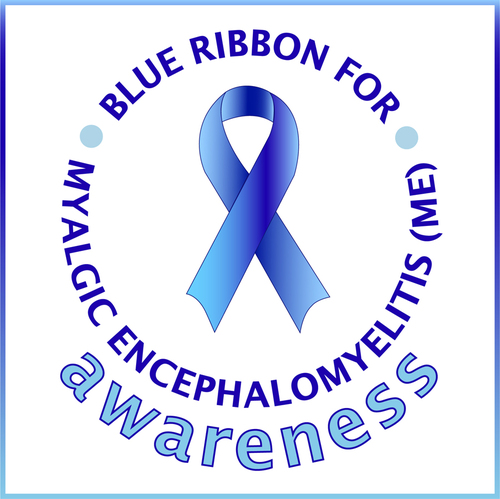 What is Chronic Fatigue Syndrome?
CFS (also known as Myalgic Encephalomyelitis) is a long-term illness that affects around 250,000 Australians and causes extreme exhaustion affecting your ability to complete daily activities (2). So far the cause is unknown but it is often linked to long-term infections within the body.
What does Chronic Fatigue Syndrome feel like?
CFS affects multiple systems within the body, creating a large array of symptoms such as:
extreme exhaustion
difficulty concentrating
impaired memory or vision
interrupted sleep
muscle aches
dizziness
sore throat and tender lymph nodes
sensitivity to temperature changes
sensitivity to light, smell, touch and sound
changes in weight (1)
Exercise tips for CFS:
Exercising can be tricky for those experiencing CFS as it can cause symptoms to worsen.
Find exercises that work best for you, try a range of gentle exercises including stretching, yoga and light weight training etc.
Understand your limits: stop exercising before you start to feel your symptoms worsen.
Each day your physical limit will change, some days you will be able to last longer than others.
Keep track of your exercise regimen to see if a certain exercise is linked to symptom flare ups (1).
What can help CFS?
Manage your symptoms by ensuring you get enough rest and down time.
Talk with your family and friends about how you are feeling.
Create an exercise plan with a GP or health professional.
Join a support group where you can talk to other people with similar experiences.
Educate and research into different aspects of CFS relevant to you, such as symptom triggers (3).
Support CFS awareness day to increase education and research into the cause and treatment of Chronic Fatigue Syndrome.
Read more of our healthy tips blogs here.
Book an appointment with us here or call 9651 5559.
Sources:
(1) Better Health Channel. Chronic fatigue syndrome (CFS). https://www.betterhealth.vic.gov.au/health/conditionsandtreatments/chronic-fatigue-syndrome-cfs
(2) Emerge Australia. About ME/CFS awareness day. https://www.emerge.org.au/pages/category/about-mecfs-awareness-day
(3) Office of Women's Health. (2019).  Chronic fatigue syndrome. https://www.womenshealth.gov/a-z-topics/chronic-fatigue-syndrome